Digital MarketinG
GROW YOUR
BUSINESS ONLINE
State-of-the-art digital marketing to get you more clients
Do you want to grow
your business online?
Do you want to build your brand, achieve wider reach?
Brand Development
Strategic and creative ideas
for any business
Social Media
Build your brand or personal profile in modern channels
Audience Analytics
Want to better target?
Hook the right clients? 
SEO
Get found by conquering
top search engine positions
Copywriting
No time to create your own content? We have you covered!
Team Training
Know what you want and need to bring your team up to speed?
Web Development
Building websites that amaze and engage your customers
Email Marketing
Deepen the conversation with your most valued targets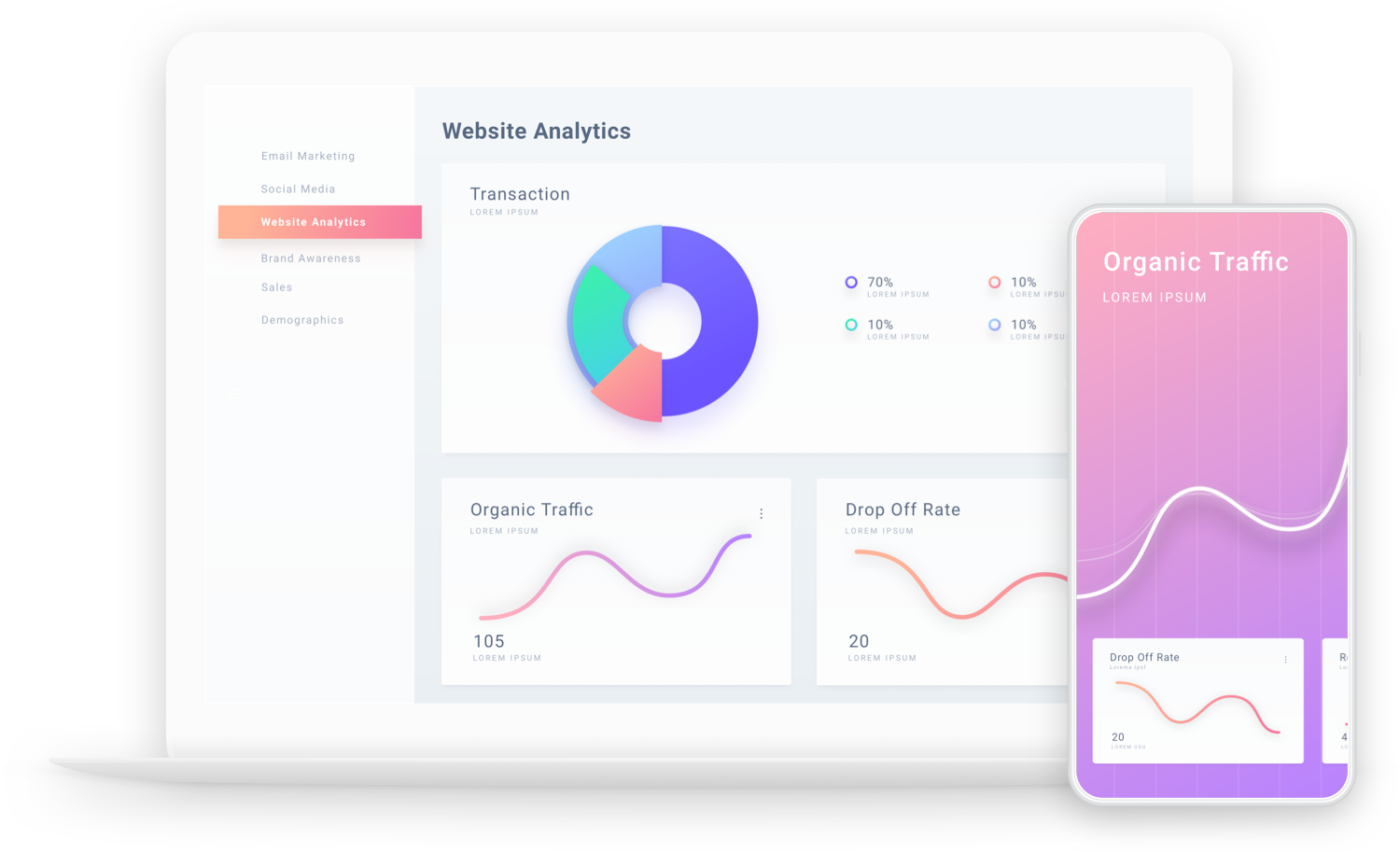 Simple tailor-made solutions for any business to get you started quickly!
We have ready-to-go packages for any kind of business. Check them out! If you can not find the perfect fit for your situation just ask, we will be thrilled to help you.
Search Engine Mastery to Boost Your Business
Start now! Test your website's SEO score for free. Find out how well your website works for your business.
Test Your Website's SEO Score For Free!
 I run a scrap buying network in Poland. Thanks to the activities of NewDigitalMediaInc, my website skupyzlomu.pl is in the first position in the search results for my main keyword "Warsaw scrap purchase". Their work has brought me a constant influx of customers. In the beginning I didn't know much about the Internet, but since I trusted them with my entire internet presence, new clients keep coming and I can concentrate on what I do best: serving my customers.
We used to work with an freelance SEO guy who did a good job in making our website appear in search results. But NewDigitalMedia took our game to a whole new level.
Through thorough analysis they found our strong and not so strong points, and created a detailled content and link plan that continously improves our search enging position and consequently our traffic.
But what's more, visitors stay longer and are more likely to buy. Thanks guys!
NewDigitalMedia helped me start my lingerie ecommerce business from zero. When I started I had a raw idea what we would like to sell and how, but it was only after the strategic consulting phase that it all turned into a compelling story. 
Together we developed every aspect of the business and shaped what is a thriving ecommerce business today. 
And if you have  a moment, take a look at our online store, we're quite proud of it!